Three Generations with Sawdust in Their Blood
Van Trease Architectural Designs is the work of third-generation custom builder Corey Van Trease, who has honed his family craft from his Dutch heritage that was faithfully passed down by grandfather and father.
The world has long recognized the Dutch for their attention to detail, whether in the paintings of Van Gogh and Rembrandt or the meticulous tulip gardens of the Netherlands. It's the details that make the difference between a work and a work of art.
This spirit of excellence inspired Van Trease to naturally extend his craft into the design elements of landscaping, interior decor, lighting fixtures, custom furniture, and unique architectural pieces.
Come see what our homeowners already know: Honesty and Integrity are the foundations upon which each of our homes is built! Van Trease Architectural Designs takes great pride in achieving each clients' architectural vision for their home. The pledge is to arrive at a place where the finished composition surpasses the expectations of patrons in both beauty and budget.
"Dallas Style & Design" Magazine
Spring 2020 Cover and Featured Story
Paradise in Westlake: Step inside a resort-like home, where every day is a vacation.
"360 West" Magazine
June 2019 Cover and Featured Story
A homebuilder takes on a project that combines the best of both worlds thanks to walls of glass, patios galore and a tree-filled natural setting. The client? His family.
"360 West" Magazine
October 2017 Cover and Featured Story
This Westlake house offers the best of both worlds: stunning (and playful) interiors and an inviting (and functional) outdoor space. What more could a growing family want?
Other Publications
"Dallas Style & Design" Magazine
"Home Entertainment" by Robb Report
"360 West" Magazine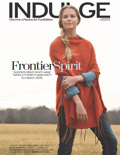 "Indulge" Magazine
"Luxury Homes" Magazine
"Indulge" Magazine
"360 West" Magazine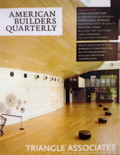 "American Builder Quarterly"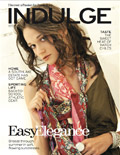 "Indulge" Magazine
"Home Design" Magazine
"Luxe" Magazine