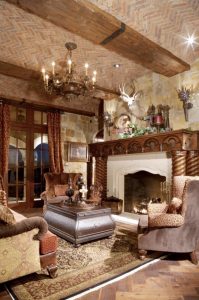 Having worked with Corey for a year on a major renovation, I can tell you that he's a true professional from start to finish. I've done another large scale remodel prior to our current home, and I know firsthand that the wrong contractor will make your life a hell.
My good friend, Michele Haberman, insisted that I call Corey before I chose a contractor. He built a house for her, over ten years ago, but she still remembered how competently he managed the construction of her new home.
Though he was the last contractor I met with, he was the first to get me his bid. I can't remember a single time where he failed to correct something in the workmanship or help me solve a tough design issue. Corey is very collaborative and a great communicator.
Dianna Barker
Flower Mound Large Scale Remodel