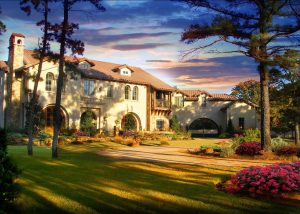 My family and I started looking for a new home in the DFW area to relocate from out of state.
We knew that we wanted to pursue a custom build to suit and we knew we may face a challenge given our high quality standards.
Our due diligence included driving through neighborhoods, talking with various homeowners in those neighborhoods and pursuing some of the more upscale architectural publications in the Metroplex.
In doing so, one name continued to rise above the crowd. Every time we asked who built a particular house we liked…it was Corey Van Trease. Every time we saw an exquisite house in an upscale publication that we liked…it was a Van Trease home. When we asked Realtors or long time residents of the area, "who builds the finest homes"… the answer came back…"Van Trease of course"!
Needless to say, we had a wonderful experience in the design/build of our home. That's why years later, we love our home as much or more than when it was completed.
We could not recommend Corey more highly to anyone who is serious about building a home that will stand the test of time!
Martin & Shelley White
Chateau Du Lac Design/Build