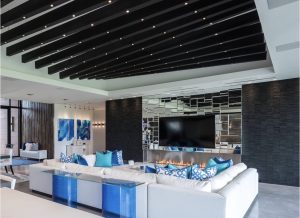 After I purchased what I thought was a great golf course lot in Vaquero, I soon realized that I was going to struggle finding a builder.
I spoke to several candidates, none of which had the foggiest idea of how to maximize the lot. I was having to lead the charge on the vision, which frustrated me tremendously!
Then, I met Corey Van Trease and my faith was restored. He instantly captured the essence of my hopes and dreams for the property, and he forged and enhanced my original vision into a stunning work of art! The work simply speaks for itself. Everyone who sets foot in the home is simply blown away by what they see, but more importantly, they always comment how warm and comfortable the home feels.
I'm looking forward to the next home Corey and I collaborate on!
Paul Sorensen
Vaquero Design/Build