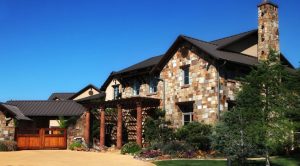 Kathy and I have had Corey build us TWO homes. This has truly been a blessing for us. We met Corey in two decades ago as he was completing a home in Flower Mound. We loved Corey's design features, so we had him build our dream home in Wichita Creek Estates.
Corey is an excellent listener and was able to execute our wishes. The construction budgets he developed met the finish out we were expecting. Corey also worked directly with the architect as they developed the design that would become our home.
"When we moved out of the area,we sold our home to a couple that appreciates Corey's work as much as we do. When were able to return to the area, Corey was the only builder we would consider. This time, Corey built our retirement home, as we are now empty nesters. Our home has unique design features for its size. Corey was able to build our home on a lot that other builders had passed up. We have a beautiful view of McKamy Creek from our deck that sits in the tops of the trees growing along the creek bed below. If you drive down our street, you will be able to pick out our home. If you have Corey build your home, I am certain it will be a wonderful experience.
Warren & Kathy Jones
Repeat Flower Mound Design/Build